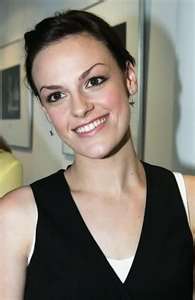 Cassandra Magrath was born on the 8th of January 1981 in Melbourne, Australia. She played the role of Zoe Kondelos for the first two seasons of Ocean Girl.
Early Life and Career
Edit
Cassandra had been laughed at by schoolmates when she told them she wanted to be an actress, a short time later she would be the one laughing. Having had only one part before Ocean Girl playing Zoe Kondelos was her breakout role.
Life After Ocean Girl
Edit
Cassandra continued her acting career after leaving Ocean Girl. She earned a role on the show SeaChange becoming recognized by many for the character Miranda Gibson. She also picked up roles in Crash Zone and Shock Jock. She has also picked up roles in such films as Wolf Creek and Vanished. She also appeared in The Butterfly Effect's video for 'Gone'. Cassandra has also become an avid photographer.
External Links
Edit
Ad blocker interference detected!
Wikia is a free-to-use site that makes money from advertising. We have a modified experience for viewers using ad blockers

Wikia is not accessible if you've made further modifications. Remove the custom ad blocker rule(s) and the page will load as expected.